Top 5 reasons why coconut oil is every girls best friend.
Coconut oil has quickly became my beauty MUST have, like it really is the BOMB. It's my favourite all-round skin care product, and best of all it doesn't cost an arm and a leg (girls shop around!) – scroll below to see where I found the cheapest coconut oil.
A cleanser for this, a moisturiser for that, a balm for this, a beauty regime can be overwhelming, with a hefty price tag. That's why coconut oil is a great all-rounder for a girl on a budget.
Top tip: it really is best to use PURE 'virgin' coconut oil, you can even use it for cooking it's that pure, and doesn't have any sneaky chemicals (and price tags) in it like many branded products do.
Beauty Expert tip – If you are buying branded products that claim they have coconut oil in, check how much virgin coconut oil is in the product compared to other ingredients. Products with labels claiming to include coconut oil can also contain ingredients that aren't too good for you such as alcohol. (Alcohol is a big NO NO in any beauty product, look out for it!)
Make up remover and moisturiser
 I wear a lot of make up when I'm out and about, which usually means taking a good whack of time out my evenings trying to scrub the bloody thing off! Fear no more, coconut oil will wipe away all of that contour in an instant, even stubborn waterproof mascara. Having the same 'melting' feeling as a lot of beauty balms do such as Clinique 'take the day off', the make-up will glide off your face – leaving it feeling cleansed and refreshed for half the price.
Beauty Expert tip: Coconut oil protects against damage, premature aging and wrinkling of the skin with great anti-oxidant properties so its also great as a facial moisturiser!
Top tip:  dampen a cotton wool pad before you apply the oil and use the pad to remove your make up
2. Deep conditioning hair mask
Has the winter made you look like Hagrid from Harry Potter? Same. There's a reason why coconut oil is used in many conditioners, it is full of moisturising goodness! Apply a quarter – size dollop to your hair, comb through it and then pile it into a loose bun. Either sleep in a shower cap, or place a clean towel on your pillow for any excess oil. In the morning shampoo as usual and your hair will be looking straight out of a Loreal advert, you're worth it after all!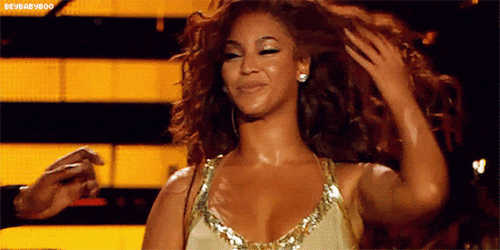 Top Tip – use a tangle teezer – if your hair is knotted, curly or damaged (like mine) it smooth's through your hair without any further damage to the hair or those dreaded split ends
3. Body moisturiser
Want your body to feel as smooth as a baby's bum? Coconut oil will do that for you, and more. Vitamin E is a key ingredient in the oil which is essential for healthy skin growth and repair, keeping skin smooth and moisturized. I've actually chucked out most branded products in replace of this oil, what's best is it sinks into your skin, so where other oils seem to sit on the surface of your skin for what feels like hours, the oil will penetrate the skin cells providing instant moisture and natural fragrance without any added nasty ingredients.
Top Tip: I like to apply this as an in-shower moisturiser with a body sponge and also as an intensive moisturiser after I have fake tanned
4. Shaving oil
I'm not going to go into too much detail here but girls, if you like to have little or no hair – down below – coconut oil really is your best friend. Shaving rashes are not pretty. But due to that area being extra sensitive, you're more prone to get rashes. Using this as a shaving oil not only decreases the risk of rashes, but also moisturises at the same time, leaving that smooth, flawless look and feel.
The summer is coming too, which means throwing away the tights and getting your lovely legs out, coconut oil is a perfect to shave all those unwanted hairs, lock moisture in and create a shimmering shine.

Top tip: Use quite a lot depending on how much hair you have down there! A little does go a long way though.
5. Lip balm
The winter does a lot of damage to not only our hair and skin but our lips. Coconut oils moisture is perfect to smooth over any cracks, and also provides a nice shine, similar to a clear lip gloss. Get ready for the summer and shine away girls!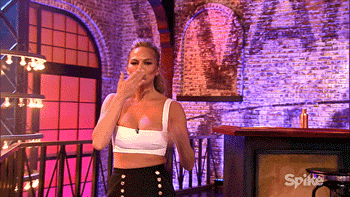 I know what you're thinking, where can I get this from immediately?!
Well the good news is, its cheap and its everywhere, even in your local supermarket!
So ladies, this is a few of many reasons why coconut oil should be your budget beauty best buy this summer, wash away the winter blues and lock in that moisture for a flawless and shimmering summer glow!
Budget Girl Winner:
Home Bargains: I got my virgin coconut oil from Home Bargains it was around £3!
Also available:
Superdrug! http://www.superdrug.com/Superdrug/Superdrug-Coconut-Oil-125ml/p/203003?gclid=CLXs2rrDkMwCFUgq0wodLdQPJA&gclsrc=aw.ds £1.59 was £2.49 
Buy one get another for a penny at Holland and Barrett:
http://www.hollandandbarrett.com/shop/product/perfectly-pure-pure-extra-virgin-coconut-oil-6002286 £15.59 
Ocado! https://www.ocado.com/webshop/product/Groovy-Food-Organic-Extra-Virgin-Coconut-Oil/256289011?ULP_CAMPAIGN_ID=3&gclid=COLlg_3DkMwCFUieGwodcW0EEA&gclsrc=aw.ds&dclid=CMi8l_3DkMwCFaFR2wodHtoJBg £5.99
Am I missing something? What do you use your coconut oil for? Like and comment below! Xo