Podcast: Play in new window | Download
1.Why I was scared sh*tless
I'm a private person – this may seem strange as I've offered myself up to share my stories with the BIG BAD INTERNET WORLD OF TROLLS … Okay it's not that bad (lols) but I am usually extremely private – all of my social media accounts have been private for years and to be quite honest, I've had my self-esteem crushed by some seriously sh*tty people in the last few years (onbloline and offline) that I thought would laugh at my ideas and think I'm crazy.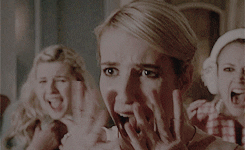 Why I did it anyway.
Because guess what? I am crazy and all the best people are. I think we all like to keep certain things private naturally, but you should be proud of who you are and if you have a passion, write about it, paint it, perform it whatever it is… shout about it! Even if it is just your mom or best friend who appreciates it (this was a fear of mine too!) who cares? Do what you love and be unapologetic about it.
2. This has always been a bit of a dream of mine, and what if I fail?
I think secretly we are all a bit scared of our dreams, like when you ask someone what their dream job is, the usual conversation goes a little like this:
Person (A): I'd love to of been an actor!
Person (B): Well, why aren't you an actor then?
Person (A): Someone like me could never be an actor, things like that don't happen to people like me.
If you don't try then how will you ever know? I think we all have a bit of person A in us, even Beyonce (even Queen bey lost out on countless talent contests trying to make it). I was person A when it came to starting my blog and to be honest, I thought that no one would be interested in what little me, from a little town would have to say. But just look at all of your idols, they all started where you are today, worrying that they will fail. Everything in life started with a single thought, but then you have to act on it and give it all you have!
 ACTIONS ACTIONS ACTIONS.
3. What if no ones interested in me? Or I get trolled? Or no one likes me? What if I become the weird cat lady?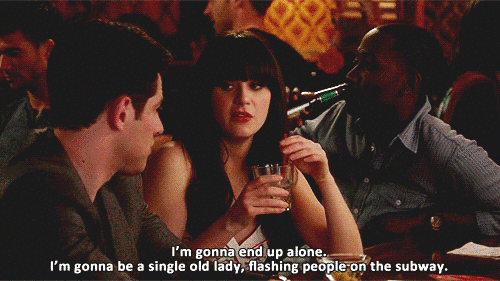 Excuses, excuses, excuses … I sat on the idea of starting a blog for about a year thinking of all the reasons why I shouldn't start one. How ridiculous, to think up reasons in my head why I shouldn't do what I wanted to do. It's sad because I think we are all guilty of doing this every day, with everything actually. I'm not going to text that boy first because he probably doesn't even like me, I'm not going to apply for that job because I'll never get it, I won't upload that picture because I'm not pretty enough. I'm going to put it bluntly here:
F*CK EVERYONE ELSE.
Honestly, some people live their lives so scared of other peoples opinions that they put their own dreams as secondary, don't let other people win and be your own biggest supporter.
4. The web of doom.
Shockingly I'm actually a marketing graduate, but tested with plugins, google analytics, domains, hosts and whatever else these bloggers master (hats off to you all because it really isn't easy) I nearly, nearly threw my laptop across the room, and shutdown my blog never to return.
I'm very dramatic if you haven't already guessed, I'm easily frustrated and have the patience of a small child. But ALAS even I persevered, there is SO many free tutorials readily available, including great advice on other blogs that do all the hard work for you and, if like me, you are a visual learner YOUTUBE is going to be your best friend. Believe me.
In a nutshell…
I'm still in my (very) early days with my blog trying to navigate my way through the internet village that's exploded its way into our lives, and to be honest every time I post I still crap myself, I second guess the post, the content, cringe at myself promoting it (how else will people see otherwise though? So promote too!!! Even if you cringe at it like me!) But I do anyway, why? Because I want to, because it makes me happy, and if its makes you happy too, what are you waiting for?